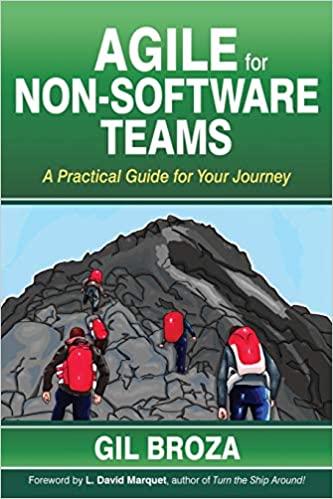 In this Episode, Shahin and Gil talked about recent events, working from home, and Gil's new book of Agile for Non-Software Teams.
We conversed about and around the following topics:
Agility (small a Agile)
Working remotely
Designing your Agile
Need for Agile in Marketing
Agile for Non-Software Teams
Lean and Agile
Modern Agile
We referred to and/or mentioned the following people:
We cited the following resources:
Additional links for the show notes:
About Gil:
Gil Broza can help you increase organizational agility and team performance with minimal risk and thrashing. Dozens of companies seeking transformations, makeovers, or improvements have relied on his pragmatic, modern, and respectful support for customizing Agile in their contexts. These days, several of the world's largest organizations are having him train hundreds of their managers in technology and business (up to SVP/CIO level) on practical Agile leadership. He is the author of three acclaimed books, The Human Side of Agile, The Agile Mind-Set, and the ground-breaking new Agile for Non-Software Teams.